5th Annual
Irish Open
Friendly Sons of St. Patrick
Charity Disc Golf Tournament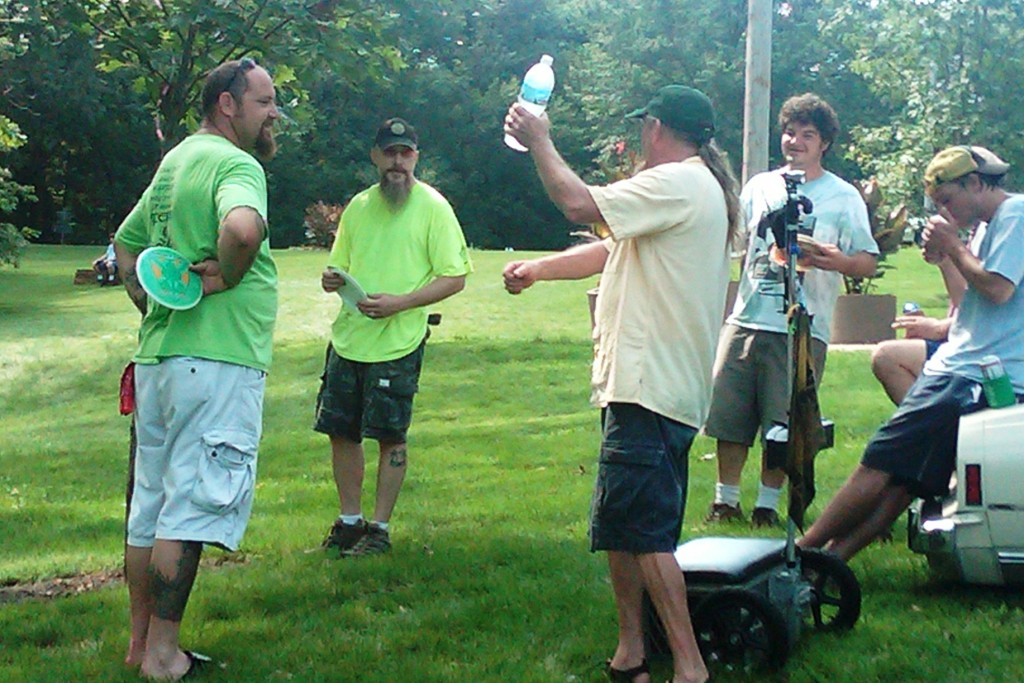 Saturday, August 2, 2014
Grandview Disc Golf Course
32nd and Easton, Des Moines, IA
9:00 am Registration, 10:00 am Shotgun Start
$25 Entry Fee
All registrants receive a souvenir disc!
Cash Prizes
1st Place $300
Questions - contact Mike at oconnell@mchsi.com
or (515) 271-0018
**All proceeds will benefit local children's charities**
THANK YOU to all of our sponsors and volunteers
who help make this event possible!
What is Disc Golf, you ask? Disc Golf is a game that was invented in the late 60's, following the invention of the Wham-O Frisbee. At first, the pioneers of the sport threw the Frisbee at wooden poles in parks. The sport progressed over the years, and changes took place in in equipment and rules. Instead of using a big, light Frisbee, new smaller, heavier discs began to cruise in the range of 500 to 800 feet. The targets also changed. The tone poles were replaced by metal baskets, and the PDGA (Professional Disc Golf Assoociation) was formed.