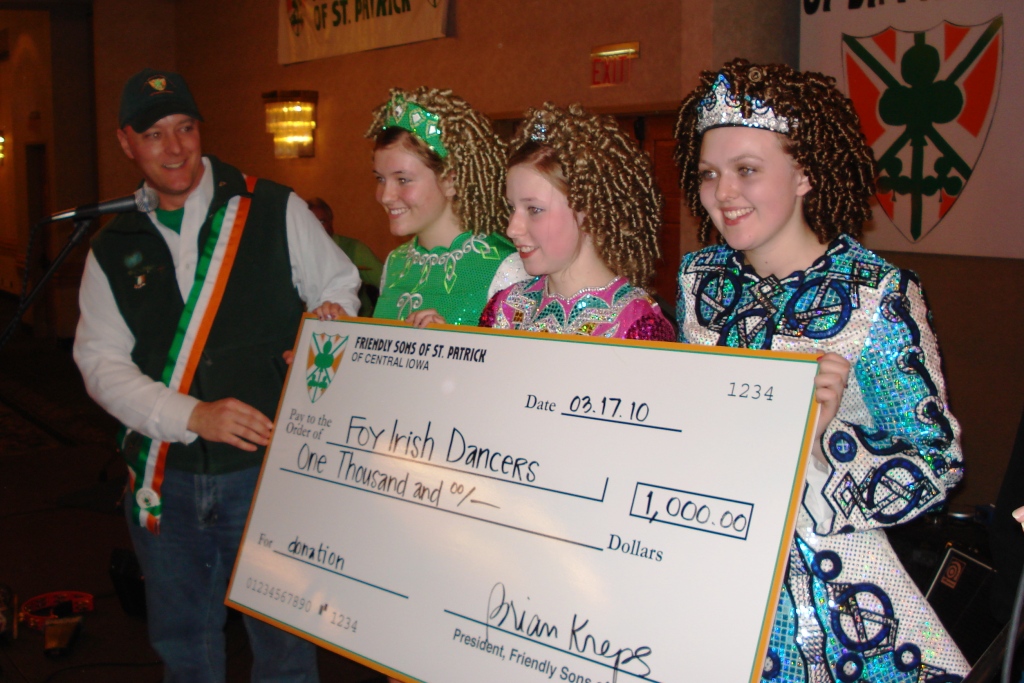 The Friendly Sons of St. Patrick exists as a social and philanthropic organization for central Iowa men of Irish heritage. The group seeks to create and support programs that promote, maintain and preserve Irish heritage and culture and operates as a benevolent, non-profit charitable organization, donating money to individuals and groups that demonstrate need. Particular emphasis is placed on efforts that address education, social welfare and health issues, with special attention given to programs for children and the elderly.


The Friendly Sons of Saint Patrick is proud to support many local organizations - a partnership we like to call our Community of Caring. We are very thankful for the support of many local sponsors.
Interested in joining us? Contact one of the Board members, and attend one of our member meetings on the second Monday of each month at the Mickle Center. Click here for Membership Requirements. Hope to see you!